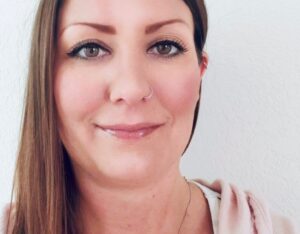 July 8, 2019, (Phoenix) – Mobile Concepts Technology (MCT), a distributor of rugged technology devices for government agencies such as fire departments, law enforcement, EMS, and state and local departments, is pleased to announce and welcome Mandy Straight as the company's new client associate. In this new role, Straight will oversee customer relations and liaise with technology manufacturers, distributors, and service providers, as well as engage in business-to-business sales on the west coast and parts of the eastern U.S. 
Mandy's vast experience in the mobile technology industry, particularly in the public safety sector, makes her transition to MCT a seamless one. Before joining MCT, Mandy was an inside sales and customer service representative for more than a decade with PCS Mobile in Denver, a mobile technology company that provided project lifecycle services across all sectors and vertical industries. During her successful tenure at PCS, Mandy handled day-to-day account management and worked closely with both customers and manufacturers to ensure that sales processes ran smoothly. Prior to that position, Mandy was a high priority supervisor for HumansScale Corporation, a designer and manufacturer of ergonomic furniture, where she managed a team of a dozen customer account agents.   
As a proven service and sales professional, Mandy is adept at managing customer needs, securing new business, and growing accounts consistently and effectively. In her role at MCT, Mandy will work with customers from across the U.S. to fulfill their rugged technology orders. Her knowledgeable background with public safety agencies and industry manufacturers and distributors to secure the best pricing and products will be key to helping MCT continue to grow into the future.
Mandy is based in Denver, CO, where she and her fiancé have a young daughter and she's a stepmom to three busy boys. She enjoys cooking, working on home and yard projects, and drag racing at a nearby speedway with her family. 
ABOUT MCT
MCT has been serving the needs of a wide range of public safety agencies and companies since 2008 and is leading national provider of rugged, in-vehicle technology local and state police and fire departments, emergency medical services and other public entities, as well private EMS companies throughout the U.S., and offers National IPA, NASPO, and GSA government contracts. For more information about purchasing contracts, click here.