Mobile Concepts Technology (MCT) awarded a place on the State of Virginia VITA contract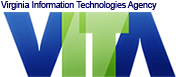 Authorized to sell rugged handheld devices and tablets through state contract
November 1, 2019, (Gainesville, VA) – Mobile Concepts Technology (MCT), a leading provider of rugged technology solutions, today announced that it has been awarded a place on a government contract by The State of Virginia, through the Virginia Information Technologies Agency (VITA), for state and local agencies to purchase Panasonic laptops, rugged laptops, and rugged tablets (Windows and Android). 
VITA supports the State of Virginia by providing cybersecurity, IT infrastructure services and IT governance. While public agencies work directly with citizens, VITA works with agencies as a 'behind-the-scenes' service provider. 
As an awarded participant in the VITA contract, MCT is now able to work with organizations through a simplified procurement process. All government public safety agencies within the VITA contract will be able to purchase Panasonic rugged computers, directly from MCT.
"By working through a procurement organization like VITA, agencies have direct access to the best-value contract," said Bill Duncan, MCT's president and CFO. "Virginia can achieve greater savings for their constituents and leverage leading technology with flexibility and improved efficiency."
MCT has operated under the same leadership since it was founded in 2008. Bill Duncan and co-owner Aaron Bauer both have extensive experience in the mobile technology sector, including 30 collective years with Panasonic as top-producing sales managers. Duncan explains, "MCT has an in-depth understanding of the mobile technology market and provides the best pricing in a one-stop-shop for mobile applications, and by providing thorough consulting services for our customers every step of the way, at no additional cost."
MCT's VITA Contract Number
VA-190822-MCT
VITA Sourcing Specialist
Bridgette King – (802) 416-6190 | [email protected]
MCT Contact for the VITA Contract
Bill Duncan – [email protected] | (703) 577-0780
About Mobile Concepts Technology
Mobile Concepts Technology (MCT) is a reseller of technology devices for mobile environments including hardware, software, and wireless products and services. MCT's primary focus includes fire departments, law enforcement, EMS, and other state and local departments. MCT helps these customers leverage technology to increase business efficiency with technology solutions, implementation, and support to service the needs of its customers nationwide. From rugged tablets and laptops to docking stations and mounting equipment, printers, and barcode scanners, MCT offers the latest in mobile technology and stays current on new and improved mobile equipment and efficient ways to move customer projects to completion. For more information, visit mobileconceptstech.com.
About the Virginia Information Technologies Agency (VITA)
VITA is the commonwealth's consolidated technology services and solutions provider responsible for the operation of the state's technology infrastructure, governance, security and oversight of major IT projects, and procurement of technology-related goods and services on behalf of state and local governments. For more information, visit vita.virginia.gov.