MCT offers a full range of products and peripherals for field-based mobile end-user customers via contracts with the National IPA, the General Services Administration (GSA) and the Texas Department of Information Services (DIR).

NCPA Contract
MCT is on the NCPA (National Cooperative Purchasing Alliance) contract through SYNNEX Corporation for the following products:
·       Panasonic Toughbook laptops, tablets and handheld devices
·       Brother Mobile Solutions printing and labeling products
·       Havis docking stations
·       Lind Electronics power solutions
·       Cradlepoint mobile routers
·       Gamber-Johnson docking stations
·       All products on the 2018 Synnex Line Card

MCT offers the Panasonic Toughbook laptop, Toughbook Arbitrator 360, Toughpad and Toughpad accessories through a cooperative purchasing agreement available to public agencies nationwide through The City of Tucson, Arizona.
The City of Tucson is acting as a principal procurement agency for Panasonic Toughbooks, tablets, accessories, and service. This cooperative purchasing agreement (contract #171725-01) is available to public agencies and non-profit entities nationwide through the National Intergovernmental Purchasing Alliance (National IPA).
The agreement offers an end-to-end solution for all your Panasonic Toughbook needs. Mobile Concepts Technology, LLC (MCT) is designated as a top reseller for this award.
National IPA works with public and nonprofit agencies as a Principal Procurement Agency that competitively solicit national contracts for aggregated use. National IPA leverages purchasing volume of participating public agencies across the country for volume discounts from suppliers. This cooperative strategy offers lower costs, and time and resource savings, to participating agencies.
This is an optional-use program with no minimum volume requirements and no fee to utilize the awarded agreements.
For more information, please contact MCT or visit The National IPA website.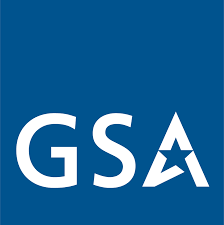 GSA Contract #GS-35F-0143R
The GSA Schedule is the most widely used government schedule. GSA schedule contracts streamline the government sales process because they have pre-established pricing, terms, and conditions that government buyers can use to purchase from a company. MCT is an authorized dealer for GSA contract #GS-35F-0143R according to the terms of the GSA Participating Dealer Agreement. Under this agreement, MCT invoices the government and SYNNEX reports the sales and pays the appropriate fees to GSA.
MCT is authorized to purchase a wide variety of manufacturer's products through SYNNEX, including standard warranties. Some restrictions may apply.
For ordering instructions and a list of approved manufacturers, as well as the terms and conditions of the schedule contract, please contact MCT or visit the SYNNEX website.

Panasonic supports the Minnesota Materials Management Division as the lead administration agency for the NASPO ValuePoint PC Goods contract in offering Panasonic business products, including computer equipment, peripherals, and high-quality procurement services to members of the following states:
Arizona Contract ADSPO18-183112
Nevada Contract 8346
New Mexico Contract 60-000-15-00008AY