Mobile Concepts Technology (MCT) facilitated the acquisition of rugged, mobile computers for Phoenix Police Department vehicles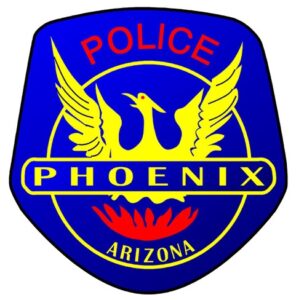 May 13, 2020, (Phoenix) – Mobile Concepts Technology (MCT), a source for rugged technology devices for government agencies such as fire departments, law enforcement, EMS, and state and local departments, recently helped the Phoenix Police Department (Phoenix, Arizona) purchase technology equipment for their motorcycle and cruiser vehicles. Phoenix PD purchased 700 Panasonic TOUGHBOOK® 54 laptops for use in patrol cars and 95 Panasonic TOUGHBOOK® 33 laptop for motorcycles. 
In order to meet the Phoenix Police Department's tight deadline to integrate the new technology into their vehicles for officer use, MCT delivered on a very tight deadline to seamlessly remove the existing computers and install the new computers, along with new antennas. The coordination of the effort ensured that there was no downtime for the officer's vehicles.
Aaron Bauer, co-owner of MCT, explained that the main benefit of the new system is mobility. "Although some of the department's previous in-vehicle computers had been removable, officers rarely bothered because of their size and weight. Now they'll be able to have their machines with them at all times. And, because Panasonic TOUGHBOOKs are rugged, they can withstand any work environment." 
There is an increasing requirement for rugged devices to meet the specific demands of mobile field professionals working in harsh environments. Safety personnel requires access to technology that helps them respond to calls, identify threats, and communicate with other officials from their vehicles, on foot, or from department headquarters. Rugged computers are reliable and can withstand heavy use and handling. Laptop computers are increasingly replacing desktop units in offices because their offer flexibility to the worker who needs to stay productive when away from the office.
MCT recently launched a program to help protect officers during the COVID-19 outbreak. One Officer One Laptop helps public safety agencies acquire additional mobile technology and accessories for their workforce so that each officer has their own laptop to help mitigate the spread of infection through the sharing of devices.
ABOUT MCT 
MCT has been serving the needs of a wide range of public safety agencies and companies since 2008 and is leading national provider of rugged, in-vehicle technology local and state police and fire departments, emergency medical services and other public entities, as well private EMS companies throughout the U.S., and offers OMNIA, NASPO, NCPA, VITA, and GSA government contracts. For more information, visit mobileconceptstech.com.